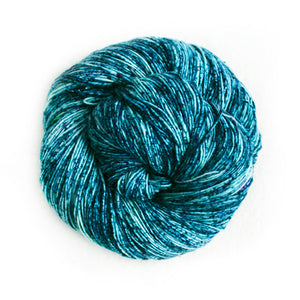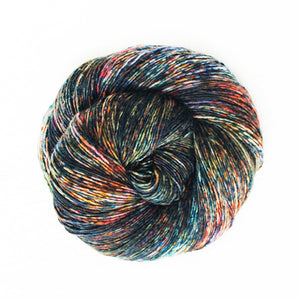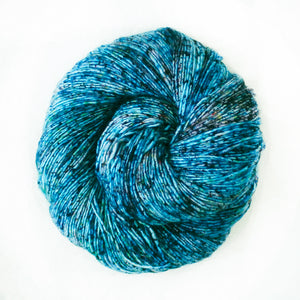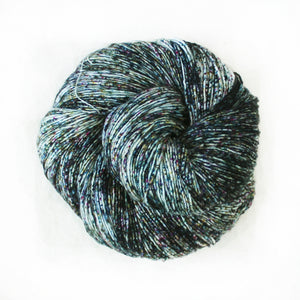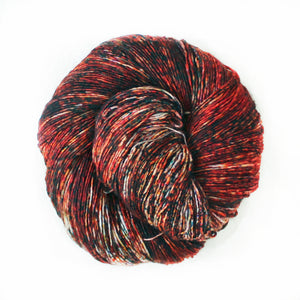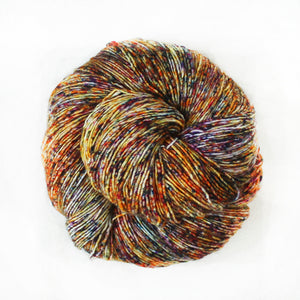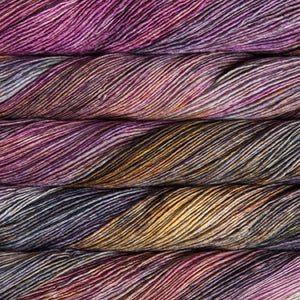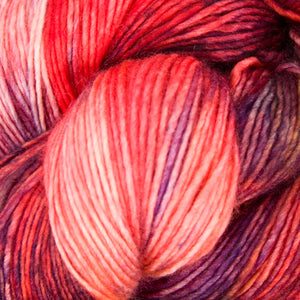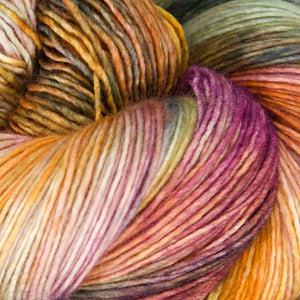 Malabrigo Mechita - beautifuly hand dyed in the deep and strikingly beautiful Malabrigo colors, this 100% pure merino superwash wool single ply is a fingering-weight version of Malabrigo Mecha.  Just as soft and rich as the original, but great for lighter projects!
Please Note: Malabrigo Mechita is dyed in small batches and ships to us in bags of 5. As with all hand dyes, there can be great color variation from skein to skein even within the same bag.  For this reason, many Malabrigo colors no longer have dye batch lots printed on the label.  When working on projects requiring more than one skein it is always recommended to alternate skeins as you work.  We take special pride and care with hand dyes when packing multiple skein orders to ship more compatible skeins together, whether or not they may have come out of the same bag or have the same dye batch printed on the label.  As each skein is unique, skeins will never be a perfect match and there may be differences between the photos shown and yarn you receive.
A fingering weight 100% pure merino superwash wool single ply hand dyed in the strikingly beautful Malabrigo colors.
Primary Fiber:
Wool
Yarn Weight:
1-Fingering
Fiber Content:
100% Merino Superwash
Yardage:
420 yards in 100 grams
Gauge:
6.5 - 7.5 stitches = 1" on US 1 - 2 needles
Ply:
Single Ply
Texture:
Smooth
Machine Washable:
Yes
Care:
Machine Wash Gentle Cold, Lay Flat to Dry
Manufacturer Page:
Malabrigo Mechita